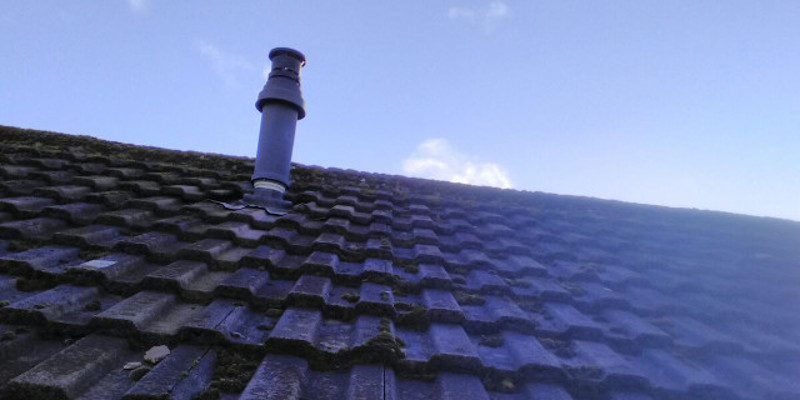 Expertise in chimney works
Trinity Roofing offers full chimney repair services in Edinburgh. An area of properties that commonly becomes neglected is the chimney. All chimneys are individual to their respective properties and over the years – their condition will deteriorate if proper maintenance is not carried out. Regular maintenance of the chimney should be of vital importance. It is a fundamental feature of a house as it stands as the facilitator of heating and cooking as well as providing a safe escape route for unwanted or harmful gases and smoke.
Chimney Repair Specialists
Damp patches and brown water stains on upstairs ceilings, chimneybreasts and internal walls are commonly the result of leaks around the edges of chimneystacks where they meet the roof. Victorian houses sometimes had flashings made from cheaper zinc or just thick strips of mortar, which are prone to cracking.
In these instances, a long – lasting lead is the best form of weatherproofing for around these joints. In addition, defective junctions between stacks and roofs, or walls, should be stripped and covered with new lead flashings cut into a stepped pattern, tucked into the mortar joints, and pointed up.
We guarantee highest quality chimney work
Where Flashings have come loose; they can be refixed into existing joints with fresh mortar, or a new stepped line cut into the side of the chimney and the flashing fixed into the groove and sealed. We then check junctions between the roof and the chimney to ensure flashing and mortar is sound. Once we have ensured the back gutters behind the chimney are clear we would consider fitting a raincap or cowl to the chimney to prevent rain entering the flue. Chimneys serving inglenook fireplaces may be topped by flagstones raised on bricks.
Areas we can help with Chimneys:
Chimney Rebuilding Using Existing Stone
Chimney Re-Harling or Rendering
Re-Haunching Of Chimney Pots and Coping
Replacing Of Individual Chimney Stone Pieces
Chimney Mortar Flashings Repaired or Replaced
Chimney Removals and Capping
Chimney Lowering
Replace Broken or Missing Chimney Cans
Chimney Rebuilding In Rendered Brick or Natural Stone
Lime Re-pointing Of Chimney Stacks
Lime Based Stone Repairs To Chimney Masonry